Circle Study Pillow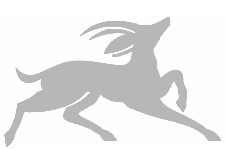 RENNIE & ROSE EXCLUSIVE.  Designed by Lisa Rose, one of the founders of Rennie and Rose, and then woven in fine detail on jacquard looms.  Each design is created with love, spirit, care and attention to detail.  Certain to compliment your home décor .
This design is inspired by the works by Calder and architectural themed art glass windows.  A background of randomly sized squares and rectangles form a grid pattern.   Then, different sized circles were set in a random pattern to create the basis of the design.  Lastly, color was added to mimic one of our favorite architectural features, a beautiful stained glass window.   Woven exclusively for Rennie & Rose, this is a beautiful fabric with rich colors and extra fine weaving.
The Collection includes matching placemats and table runners.
14″ x 18″.
Polyester/Cotton blend.
Spot clean or dry clean for best results.  Zippered closure.  Polyester pillow form.
Fabric woven and imported exclusively for Rennie & Rose.
Product manufactured in the USA.