Louis Sullivan Art Glass Window- Zip Accessory- Detail 2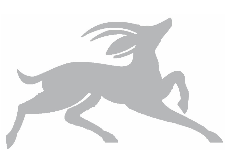 EXCLUSIVE.  Designed by Lisa Rose, one of the founders of Rennie and Rose, then woven in the USA on jacquard looms.  Each design is created with love, spirit, care and attention to detail to compliment your home décor.  Based on favorite subjects or architectural details of famous architects and certain to please.
This fabric coordinates with our Louis Sullivan Art Glass Window Collection.   The collection is inspired by a window designed by Louis Henry Sullivan, an American Architect who has been called the "father of modernism".   The window is from the National Farmers Bank, Owatonna, Minnesota, 1908.  A design from an important architect and historic building, brought to life in woven fabrics and perfect for contemporary living.  Extraordinary weaving and depth of color woven at mills here in the USA!
Great little accessory case for endless uses.  Available in two sizes.  Tassel detail on zipper pull.
Zippered closure.
Small Case 7.25″ x 4.25″ x 1.5″.
Large Case 9.5" x 8" x 1.5".
Shell 100% cotton.  Lining 100% acetate.
Spot clean.
Fabric woven in the USA.
Accessory case manufactured in the USA.