Coastal- The Piper Sisters Carry-All Tote
You don't need to be at the beach to enjoy the sights of the coast. Enjoy visions of the coast anytime. Our Carry-All totes are the perfect size to carry all your everyday essentials.  The front displays our sweet sandpipers on the beach.  Back is a durable canvas with open pocket in the Coastal Chalk fabric and a special trim featuring the Sandpipers.  Co-ordinating web handles finish the look.
Meet The Piper Sisters! Our sweet Sandpipers: Penelope, Phyllis & Paige out for a frolic on the beach.
This Coastal Collection is inspired by our love for the ocean and being on the beach. A soft palette evokes the relaxing nature of lapping waves and ocean life.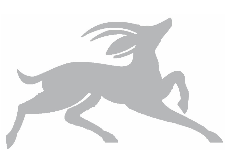 RENNIE & ROSE EXCLUSIVE. This Coastal Collection is designed by Lisa Rose, one of the founders of Rennie and Rose. Each design is produced as a high quality digital print on an incredibly soft, luxe. Printed in the USA. There are several designs in the group and each is made for specific products, intended to coordinate together for a complete coastal look.
17″w x 16″h x 2.25"d.
Front/pocket 100% Polyester. Backing 100% cotton canvas.
Zippered closure.
Spot Clean or dry clean for best results.
Product designed, printed and manufactured in the USA